Image: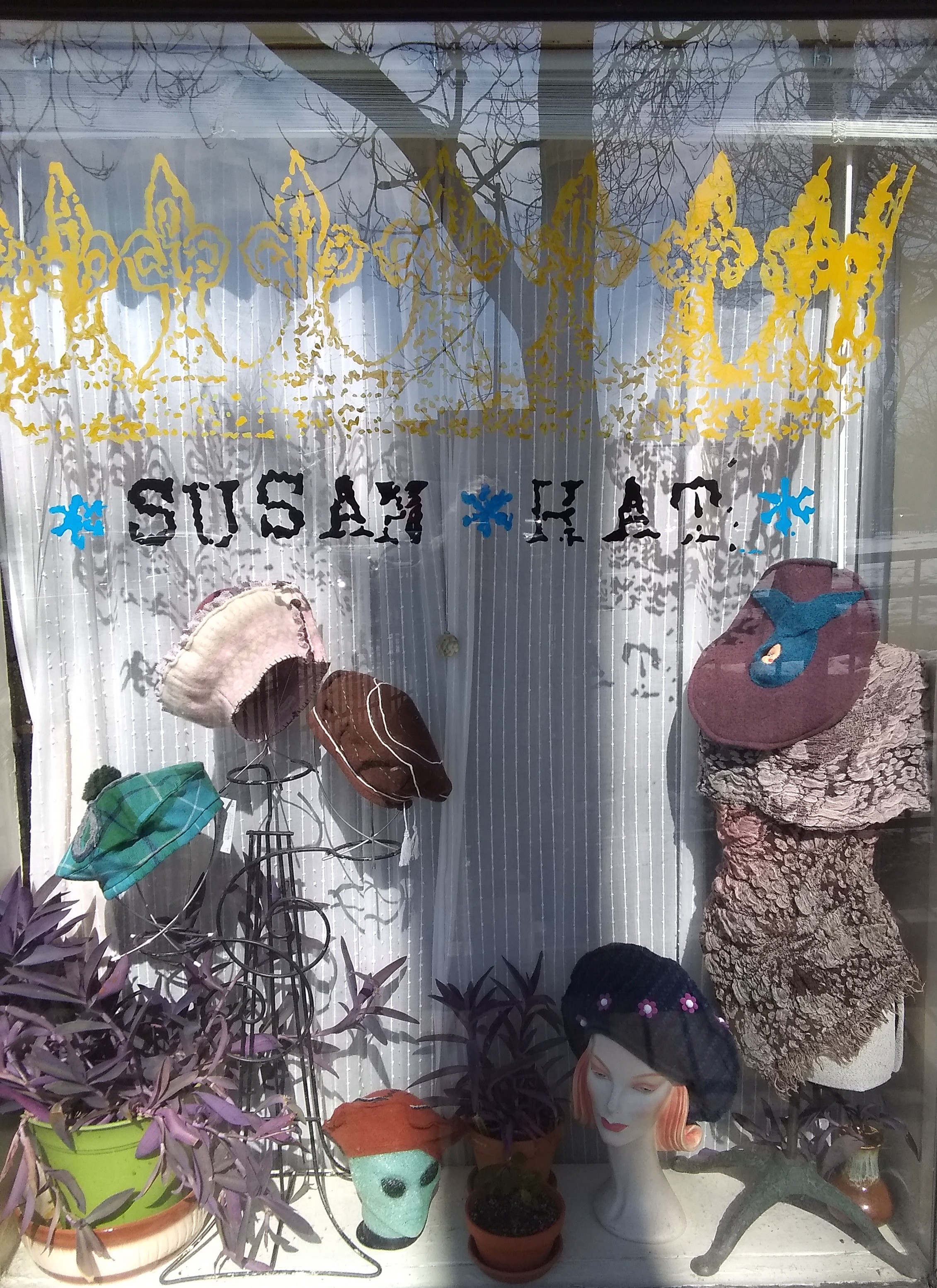 Celebrating 3 years of the brick and mortar *SUSAN*HAT*!!!!
C'mon in to 7231 n Sheridan rd, two masked visitors at a time to get 10% off all hats through the end of March.
Hours are Th 3-7, F-Su 12-5
Or shop online, right here! Make sure to enter CURBSIDE in the coupon area if you want to pick it up at the shop.